Are you interested in being FEATURED?
I would

LOVE

to help promote you!

Just want to chat or have a question?
Email me anytime!
Spread some frog love!
Share Your Real Life Mommy Moments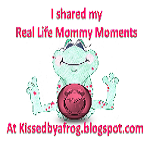 Show some Rust-Oleum LOVE
Then you have been kissed by a frog!
Grab a button they are cute!