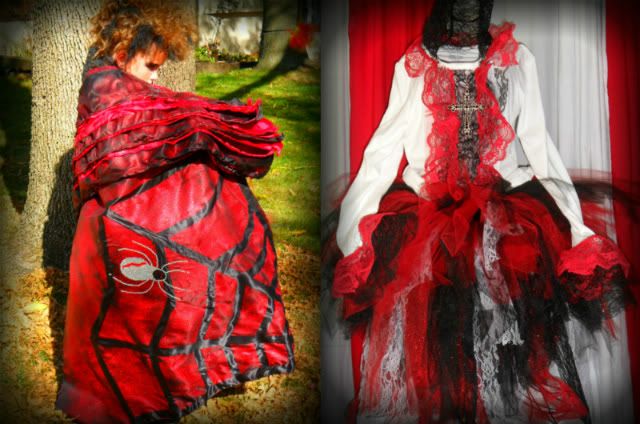 So the time has finally come to announce what I have known for weeks. I cannot tell you how exciting it is to be able to share this with you all...
In Nov. when I created the Glam-pire costume for One Month to Win It I was so proud of myself. I thought everyone would love it as much as I did. As you know, to my disappointment I did was cut the first week. :(
However, I entered the costume in other costume contests. When I never heard anything I figured I was biased about my creation (aren't we all). In January, the same week I had my surgery I got a phone call from Simplicity Pattern Co. letting me know that the Glam-pire costume had been selected for TOP 5 in there costume contest! WHAT!!!!!!!!!!!! OMGosh...
So, I sent the costume off for finally judging in NEW YORK!!! WOWZA. It is so surreal to send something I made to MADISON AVE. New York, NEW YORK!!
Then I waited...
When I was waiting for a connecting flight in Dallas on my way home from Arizona I called home to check in and my husband told me that Simplicity had called once again. I was expecting the usual "thanks but no thanks" message. Instead he told me that I won SECOND PLACE!!! ME??? ME????? I WON?? HOLY COW!
I am pretty sure I am still in SHOCK from the whole thing.
Anywooo, if you want to check it out...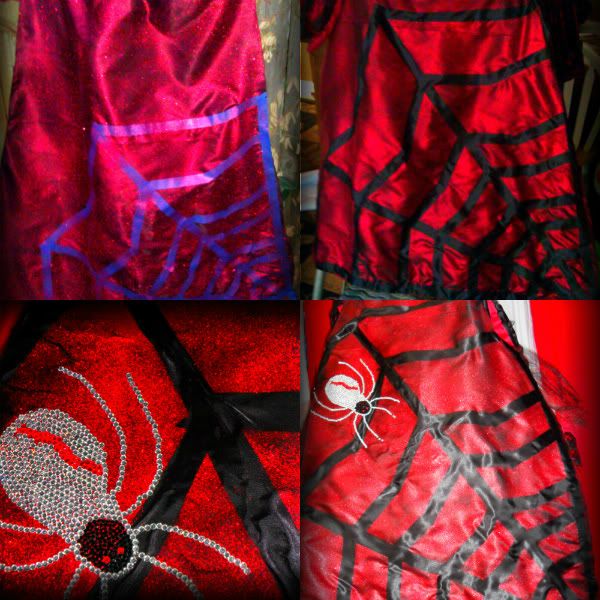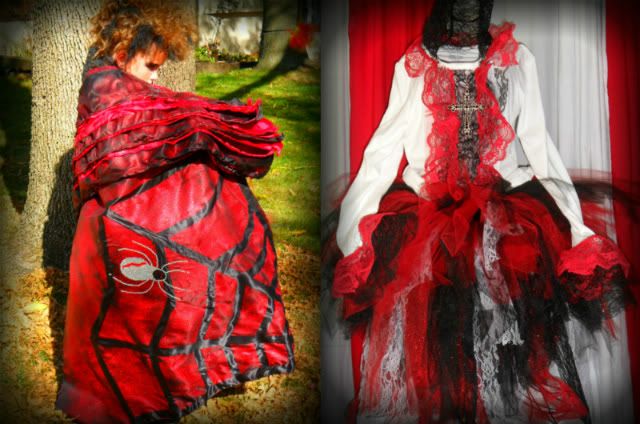 Awww, we are on cloud nine!! Want to see the Glam-pire online?
Click the link below to us and all the other winners!!
WOOOOOOOHOOOOOOOOOOO!
(I think I am done tooting my own horn now. Have a great day!)