Welcome back my FROGulicious friends! Before we get into all of the link froguliciousness, I just want to apologize NOW! Things around here have been very hectic and I am doing the best that I can trying to stay on top of emails and posts, and well, everything. I have a craft show coming up that I am scrambling to get ready for. I am also applying to be in another one in Oct., so please keep your fingers crossed that I get into that one as well. Plus, we have had a few health issues running rampant around here lately. I have 2 silent auctions coming up at the end of the month. I am also hosting a baby shower the week after my first craft show. WHEW, I am just tired from typing all that. Needless, to say I am a bit overwhelmed! So, if you emailed or commented on a post and I did not get back to you I am sorry! I am trying to get caught up! Check this out...Last week the wonderful Kassandra @ http://www.coffeeandtheirkisses.com/ gave me this;
OMGosh, I am so honored and thrilled and yet have had no time to do anything with it! So let me just do it now if you do not mind!!!
Here are the rules for this Award:
1. Thank the person who gave you the award and link back to them in your post.
THANK YOU SO MUCH KASSANDRA! I AM SO HONORED THAT YOU THINK ENOUGH OF ME AND THIS BLOG TO AWARD ME WITH VERSITILE BLOGGER! WOWZA, KNOCK MY SOCKS OFF!
2. Share 7 things about yourself
1. Gushy I know, but I married my best friend and a man that brings that warm cozy feeling to me every time I see him!
2. The stupid "C" button on my ccomputer will not work most of the time, so if you notice one missing now you know why!
3. I try to end all of my blog posts with "HUGS~"; a)because I love hugs, they make me feel better and I hope they make you feel better too! Even if they are virtual! AND the reason that I use "~" is because it reminds me a frog tongue! HAHAHAHA
4. I have nicknames for my closest blogging buddies and I honestly think they are true friends (Mindie May Who, Maridee, Gingee, Mello, JennRo, HollyHash, AndieDay, they list goes on and on and on and on mainly because I have made some wonderful friends through blogging. You know who you are!)
5. I love designing...in my head. When it actually comes to creating I need more motivation! Terrible, isn't it?!?!
6. I have no clue what I am doing most of the time but I usually pull it off!
7. As if you did not already know this...I HATE READING DIRECTIONS! NO THANKS!
3. Pass this award along to 15 recently discovered blogs (contact them to let them know).
15??? OMGOODNESS, I have not been out in blog land that much lately so I will do what I can..
WOWZA, that was not as hard as I thought and I guess I do get around a bit! LOL! Congrats, ladies and thank you for all of your inspiration!! You all are truly amazing!! Thanks again Miss Kassandra!
AND NOW...ON WITH THE SHOW!
You know that today is my favorite day of the week because I get to show you all off and I LOVE IT! Please try to spread the word about our little Thursday party, I WOULD JUST LOVE YOU EVEN MORE! Well, let's just hop to it...
Last week's most clicked link and the winner of this week's FREE ADVERTISING is Adrianne from...

with her SCRAPTASTIC WREATH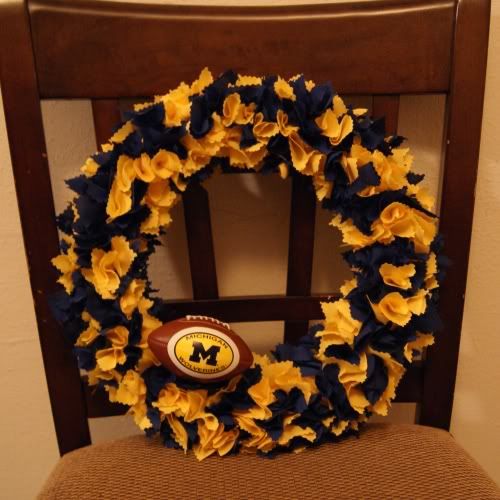 Isn't it the coolest thing ever?!?!?!!
Thank you so much Miss Adrianne for linking-up and congrats on being featured! Please don't forget to grab a button (well, if ya want)!
Thank you to everyone that linked up last week. I love seeing all of your projects and being inspired by you! This truly is my favorite part of the week!
YOU ALL ARE AWESOME!!
Before next week's linky party I will pick one link up to feature as my FROG FAVORITE FRIEND of the week and FEATURE that blog at next week's linky party and post their button on the top of my side bar for the entire week!!
Now it is time to LINK UP!
And you know what ~ No rules again this week just link up what ever you want and let's have a good time (just make sure it is your stuff and family friendly)!
ENJOY and I will see you all MONDAY for another crafty frogulicious week!