I missed the Mama Post last week. I thought I just show you a few pics of what we have been doing here lately...
Decided we may need to invest in a helmet.
Passed out from sheer exhaustion.
We showed some love in the curiously messy mama room...
I started to clean out my office to prepare for DESTASH GIVEAWAYS!!!!
We sent pictures of the kids arm pit moles to their uncle...don't ask.
So what were your mama moments this week??
I am so glad to know that life is not always perfect! Thank you so much to everyone that linked up a Real Life Mommy Moment. I am going to go ahead and just

clone

the link for a while (I do not want anyone to miss any of these stories.)
Do you have to be a MOMMY to share your REAL LIFE MOMENTS? HECK NO! Share AWAY!!
Do they have to be new posts?? NOPE NOT AT ALL! Just share.
Are there more rules you need to follow? Um, nope again.
But if you want too share with all of your friends and help support even more real life moments, you could always grab a button...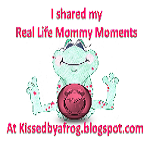 If you don't have a blog and want to share; send it to me in an email and I will add for you!

I am seriously hoping that this will help us all support each other in way that is REAL in virtual world.
So what do you think? Who is up for the challenge? Who is ready to share the down and dirty but oh so fun part of being…well human? Are you in?
REAL LIFE MOMMY MOMENTS PARTY
LINK UP HERE: