In a little less than 2 weeks I am going on an extended weekend trip with some girlfriends of mine. The longest I have ever been away from kids is when I was in the hospital with munchkin face 20 miles away from home (for like 10 days; he was there longer but we traveled back and forth). So, I want to make some fantastic items to take with me (I know, last minute right).
I found a tutorial for a tote bag that I LOVE. Here is the one I am looking at...
http://www.youcanmakethis.com/products/handbags/ruffled-tote-basketorganizer.htm?utm_source=newsletter&utm_medium=email&utm_campaign=022412y
here
and a blog
here
.
I also want to make a kindle cover (even though I think I was told yesterday that I have to leave it here for the bear, he uses it to play all his games and watch his videos). Here is the one I found that I think is too darn cute...
http://www.polkadotchair.com/2010/09/kindle-keeper-tutorial.html
It is adorable and I love the bow closure. Have you visited the
Polkadot Chair
? AH-MAZE-ING! So many fabulous crafts and a TON of tutorials!!!!
And then this weekend I found out that you can make ALL KINDS of goodies "in the hoop" on an embroidery machine! I found a new store that I am in love with. I have not bought anything yet, you know the hubs has to approve purchases, but I did email the store owner on Saturday morning. I was not expecting to hear anything from her until Monday or later but she emailed me back in a couple of minutes with all the answers to my questions. SHE HAD EVEN GOOGLED MY MACHINE TO SEE WHAT KIND OF HOOPS I HAD SO SHE COULD BETTER ASSIST ME! OMGawd, a customers dream come true! WHAT FABULOUS SERVICE!!
Um hello, I AM IN LOVE!!!!! There are a ton of designs and I have about a billion (okay, maybe not that many but A LOT) items I would like to buy from her!! LOVE!!!!!
I also would like to embellish a few shirts for my trip...
...but not a tank (I just do not where them) and in blue and white. Did I mention that we are going to the KANSAS CITY ROYALS spring training, in AZ? Anyone want to meet for dinner?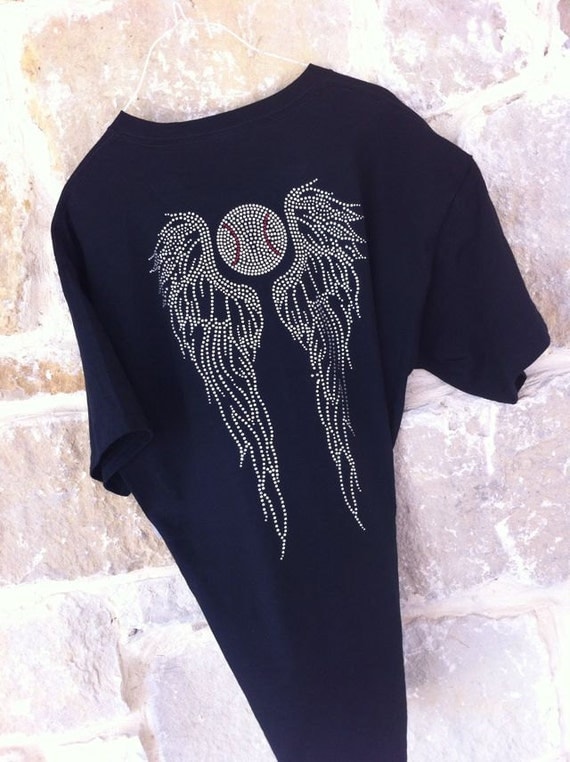 ...but in pink, of course. I dunno this would take me about 10 hours to create, maybe I should just buy it from this etsy store. Plus, Princess just told me she needs a new shirt for Thursday...Dr. Suess' bday. Geesh! A hat with some bling on it would be cute too but I had hard time figuring that out! I seriously have my work cut out for me.
What would you be taking? What would you be making? What would you be wearing? I wanna know. I am usually a t-shirt and jeans girl but I want to look cute!!
Help a MAMA out!