Hey EVERYONE and HAPPY Monday! Are you missing my post today? Not to worry, I am over doing my FIRST guest post with Miss Crystal @
Homemaker in Heels.
I have a sweet and super easy tutorial that even a 6-y-o can (and did) do! SO, hop over and catch me there!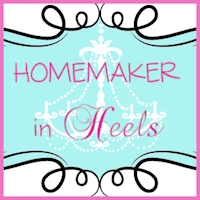 to see my guest post and meet Miss Crystal and her adorable shoes...