Tomorrow marks the end of my FIRST month of blogging, something I thought I would never do! I just want to share some of the highlights of the last month. SCROLL FOR THE HUGE ANNOUNCEMENT!
I copied my Frog Features Page. These features have had my head spinning with excitement and delighted! I am incredibly honored to have been featured and mentioned on these various blogs and websites. I am not sure that I will ever be able to find the words to describe how ecstatic I am that other people think that my crafts and creations are worth being shared with others.
THANK YOU!
Tuesday 6/21/11 - The Frog's first feature!! Mizzou Baby Gift. Feeling totally awesome right now about being featured and some of the projects I am doing! So cool!
Thursday 6/23/11 Another feature this week! My tutu was featured this time! I am totally amazed and speechless! WOW! DBL WOW! Thank you so much, Anita!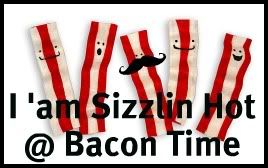 Friday 6/24/11 OMGOSH! I am Sizzlin HOT this week! Another feature and this time it was my Beaded Hair Candy! Thank you so much Mindie! I cannot believe the amount of support I am getting! I am totally, stunned and HONORED that you all chose me!
THANK YOU SO MUCH, LADIES!!!
THANK YOU! There are no words to describe how I feel right now.
rookno17
Jenn Erickson
Here's a tutorial for making meaningful wall-art with your family from Jenni of "Kissed by a Frog":
http://fb.me/NdyI8cr5
Jenn, is super amazing and a wonderfully talented person. She was the Frog's Favorite Friend #1
here

!
6/29/11 HOLY BLEEP CRAFT! I am seriously on CLOUD 9! I cannot
believe how much support all of my craftastic creations are getting!
So UNBELIEVABLE! SUPER SPEECHLESS!
both featured! AWESOME!
Amy has been so helpful with some of craft projects and unbelievably nice! She is a great resource and I am so excited that she thought enough about this project to share it with others.
6/30/11 Some one posted my BANG game
tutorial
on ProTeacher tonight! I am absolutely thrilled that other teachers are using me as a resource! The link to the thread is right
here
.
Words cannot describe how much I appreciate all of the craft love from you guys!! I feel so absolutely amazing!! THANK YOU EVERYONE!
AND NOW, AS IF THAT WERE NOT ENOUGH. THE MOMENT I HAVE BEEN WAITING MONTHS FOR, FINALLY ARRIVED IN MY MAIL BOX YESTERDAY!
Back in March after I decided to try to start my own little business with my craftastic creations, I applied to be in a craft show. I was so nervous hand delivering my application! I asked the sweet lady how long it might be before I would know if my application was accepted and she said 2 weeks. For a terribly impatient person 2 weeks seemed like an eternity but I figured I could handle it. Well, that 2 weeks came and went. And then another and another and another. OMGoodness, patience is a virtue but I have none! Then yesterday, after daily sprints to the mail box for 14 weeks a letter came in the mail for me. My heart about BURST while I opened it. And guess what? I made it in to the craft show. I even got the space I requested! I was overjoyed and almost started crying from all the happiness swarming my head. September 16, 17, 18th the FROG will be crafting up a storm at the Blue Springs Fall Fun Festival! OMGoodness, I am SUPER EXCITED.
And scared! I have never been a vendor at a craft show before. I have no idea where to even start!

Have you ever done a craft show?
HELP ME PLEASE!
Give me all the advice you have got and keep it coming!!